An Hour of (Very) Old Radio: Auntie Beeb's First Year written & performed by Miranda/Not Going Out writer Paul Kerensa.
Are you sitting comfortably? Then we'll begin. This is Guildford calling…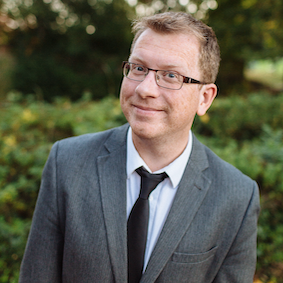 This new one-man stage show informs, educates but above all entertains about the Beeb's first year: 1922-23. Comic/writer/broadcast historian Paul Kerensa brings to life true tales, characters + re-enactments of radio's earliest landmarks – including some amazing info that's only just come to light:
The first drama – Rediscovered by Paul at the British Library for the first time in nearly a century, Phyllis Twigg's The Truth about Father Christmas has only just been acknowledged by the BBC as the first original radio drama. Till now, Richard Hughes was thought the first radio dramatist in 1924. Twigg beat him to it AND became the world's first TV chef! An amazing tale.
The first comedian – Another forgotten female! Helana Millais was a Victoria Wood-style character act, on the BBC within the first month. Hear her amazing Cockney act as 'Our Lizzie'.
Hear the first song on the BBC – Again, the official record needs correcting. For years, the BBC had it as 'Drake Goes West' from London on 16 December 1922. But the day before, Manchester and Birmingham put on a concert each. But who was first…? Come and hear it!
Relive the first outside broadcast – that sold radio to the masses, as 'listeners-in' realised how broadcasting could transport you, in this case, to the orchestra tuning up at Royal Opera House.
The first sports commentary – Boxing… knock-out in under a minute. Whoops!
The first permanent home of the BBC – Savoy Hill was opened with secret booze, smuggled into the secretary's office to avoid Reith.
With no recordings from the 1920s, these amazing tales will be retold or even re-enacted. And in this age of angst over the BBC's future, we'll seek to understand the present by looking at the past… After all, the BBC began local, and long may it keep on informing, educating and entertaining.
About Paul Kerensa:
Writer for TV shows including Miranda, Top Gear, Buble at the BBC, Royal Variety Show and TFI Friday and radio shows inc. The Now Show and Dead Ringers, Paul is also a regular on Radio 2's 'Pause For Thought' and presents shows for BBC Radio Sussex/Surrey.
Paul's 3,000+ stand-up gigs have included The Royal Albert Hall, The Comedy Store, Montreal Comedy Festival + ten years at the Edinburgh Fringe. Paul won ITV's Take the Mike Award and was a finalist in the BBC New Comedy Awards.
As a broadcast historian, Paul hosts The British Broadcasting Century Podcast, has presented at media history conferences and advised on BBC documentaries. This new live show is based on Paul's forthcoming novel Auntie and Uncles: The Bizarre Birth of the BBC.
'A brilliant writer, fantastic communicator, deep thinker, philosopher & extremely decent bloke. – CHRIS EVANS
'Top comic, top writer. – LEE MACK
'As effortless a writer as he is a performer. – THE STAGE
'Paul has a brilliant way of bringing these stories to life. I've worked in radio for decades but didn't know any of this tale of how broadcasting began.' – Review of The British Broadcasting Century Podcast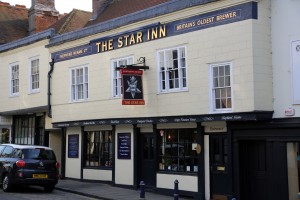 New Stage Show on Old Radio at Guildford Fringe Festival