Guildford-based comedian PAUL KERENSA presents a world premiere play: a Christmas play… in July. Plus a stand-up comedy show, both at Guildford Fringe Festival
After selling out at last year's Guildford Fringe Festival, the British Comedy Award-winning local comic is back with not one, not three, but two shows – one for stand-up comedy fans, and one for those who like world premiere Christmas plays in the middle of summer.
Paul's one-man stand-up show hits The Back Room of The Star Inn on Saturday 7thJuly. 'Work in Regress' features the best bits from a decade and a half of Paul's Edinburgh Festival shows, including jokes, songs and stories since starting stand-up at Guildford School of Acting in 2001. Paul won ITV's Take The Mike Award a year later, also becoming a BBC New Comedy Award finalist. Since then he's toured the world as a live act, and written for TV shows from Miranda to TFI Friday, Not Going Out toTop Gear, writing scripts from Guildford's coffee shops, library and occasionally on a park bench with a laptop.
But as well as being an award-winning stand-up comic, writer and occasional presenter on BBC Sussex and BBC Surrey, Paul is a complete Christmas nut. Last year he published his fourth book – Hark! The Biography of Christmas– a bestselling history book that reached Amazon's Top 100, after being featured on Chris Evans' Radio 2 Breakfast Show. It's a fun yet factual sleigh-ride through Christmas past, and it turns out there are untold stories to be turned into this world premiere stageplay: 'Three Wise Men'.
In 1843, an Englishman, a German and an American largely created the modern Christmas. In one year, Charles Dickens, Prince Albert and Washington Irving changed the way we celebrate. So when Queen Victoria's three wise men met, how did they put trees, turkey, snow and Santa on the Christmas dinner table – and why in the world is this new play debuting in a Guildford pub in July? Well Christmas was never meant for December, and a good story is a good story whenever you tell it. Besides, Guildford Fringe is only on in July. Embrace the madness at The Star Inn on July 19th(a pub that even back in 1843 was on its third century of entertaining locals).
Christmas jumpers optional.
'His mastery of his comic art is first-rate' – Metro
'Ingenious' – Evening Standard
'A brilliant writer, fantastic communicator, deep thinker, but most importantly, extremely decent bloke.' – Chris Evans, BBC Radio 2
'One of the most amiable and unthreatening around, his writing is uniquely left-of-field, introducing concepts that a lot of his peers could not even imagine.' – Chortle ****
Saturday 7thJuly 2018, 9pm @ The Star Inn, Guildford – 'Work in Regress' stand-up show: BOOK HERE
Thursday 19thJuly 2018, 7:30pm @ The Star Inn, Guildford – 'Three Wise Men' world premiere Christmas play: BOOK HERE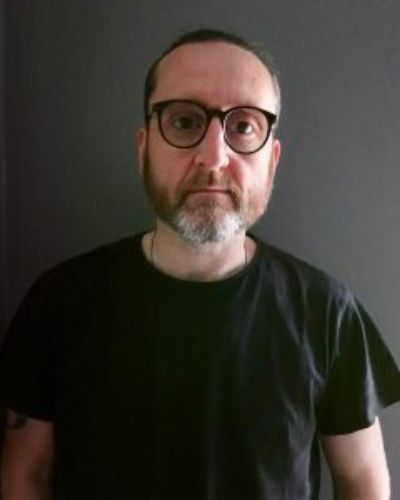 Guildford-based comedian PAUL KERENSA hits Guildford Fringe Festival
By Guildford Fringe Festival