The first Guildford Fringe stand-up show created using AI
'The most pun you can have with your clothes on. Punbelievable!' ★★★★★ The Mirror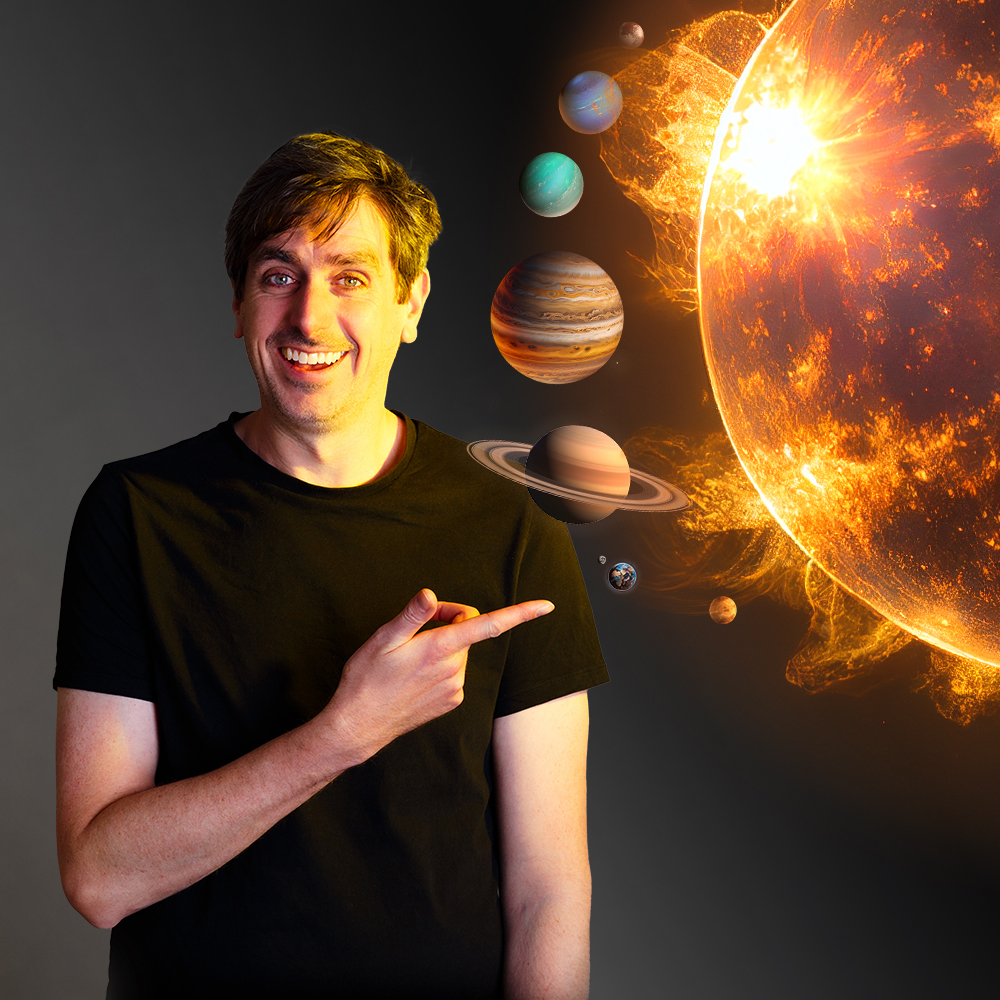 Do you like puns? Do you like space travel? Of course you do. Do you like AI? Well, you will when Darren Walsh (BBC Presents…, ITV's Out There) puts it together with the aforementioned puns and space travel.
3rd Rock From The Pun is the first-ever Guildford Fringe stand-up show created using AI. Everything in the show has been created by AI, the images, the music – but not the jokes. AI can't do that…yet, at least if this AI-generated 'zinger' is anything to go by: "The astronaut's favourite music genre is rocket and roll!" Er, boom? Why not take the taste of that away with one of Darren's 5056 jokes, like this one.
3rd Rock… is a quirky introduction to the power of AI (the good side of it, anyway, not the bit that is going to conquer us all), unravelling the secrets of universe through a pun-laden journey through evolution, famous scientists and space exploration.
Expect audience questions being answered on the fly by AI, a live-streamed version of 'Who Wants to be a Milli-Ai-naire' and of course, puns based off audience-suggested subjects. It will be just your cup of GPT.
'Unstoppable tsunami of stupid puns.' (Chortle)
Darren's biography, as generated by AI:
As an AI, I don't have personal experiences, but I am familiar with Darren Walsh. Darren Walsh is a British comedian known for his pun-based humor and one-liners, boasting a catalogue of 5056 jokes as of writing this. He has gained recognition for his performances in live comedy shows and on social media platforms, especially through his YouTube channel. In 2015, he won the prestigious Dave's Funniest Joke of the Edinburgh Fringe award. Darren Walsh's style of comedy often incorporates visual elements, animations, and wordplay, which appeals to a wide audience.
Saturday 24 June
9-10pm
The Back Room of The Star Inn
Tickets £10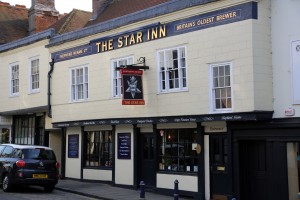 3rd Rock From The Pun: Darren Walsh